Digital Denture Setup with Radiolucent Denture Teeth
Accuracy and precision in the edentulous implant planning process.
If implant supported dentures are in your patient's future, utilize a digital denture setup to help with the planning. Our sister company, Dental Crafters, can ease the transition by selecting Barium sulfate teeth in the digital setup and placing them in the completed denture.
Click here to learn more about the virtual try-in process.
Three ways radiolucent dentures aid in implant planning:
Prototype
Radiolucent dentures with barium sulfate teeth provide a prototype for the future restoration.
2. Implant Planning
Radiolucent dentures act as a radio opaque guide used in the CT scanning process of the patient. When this information is uploaded into our planning software, we can optimize the implant position and understand how this position will impact the final restoration.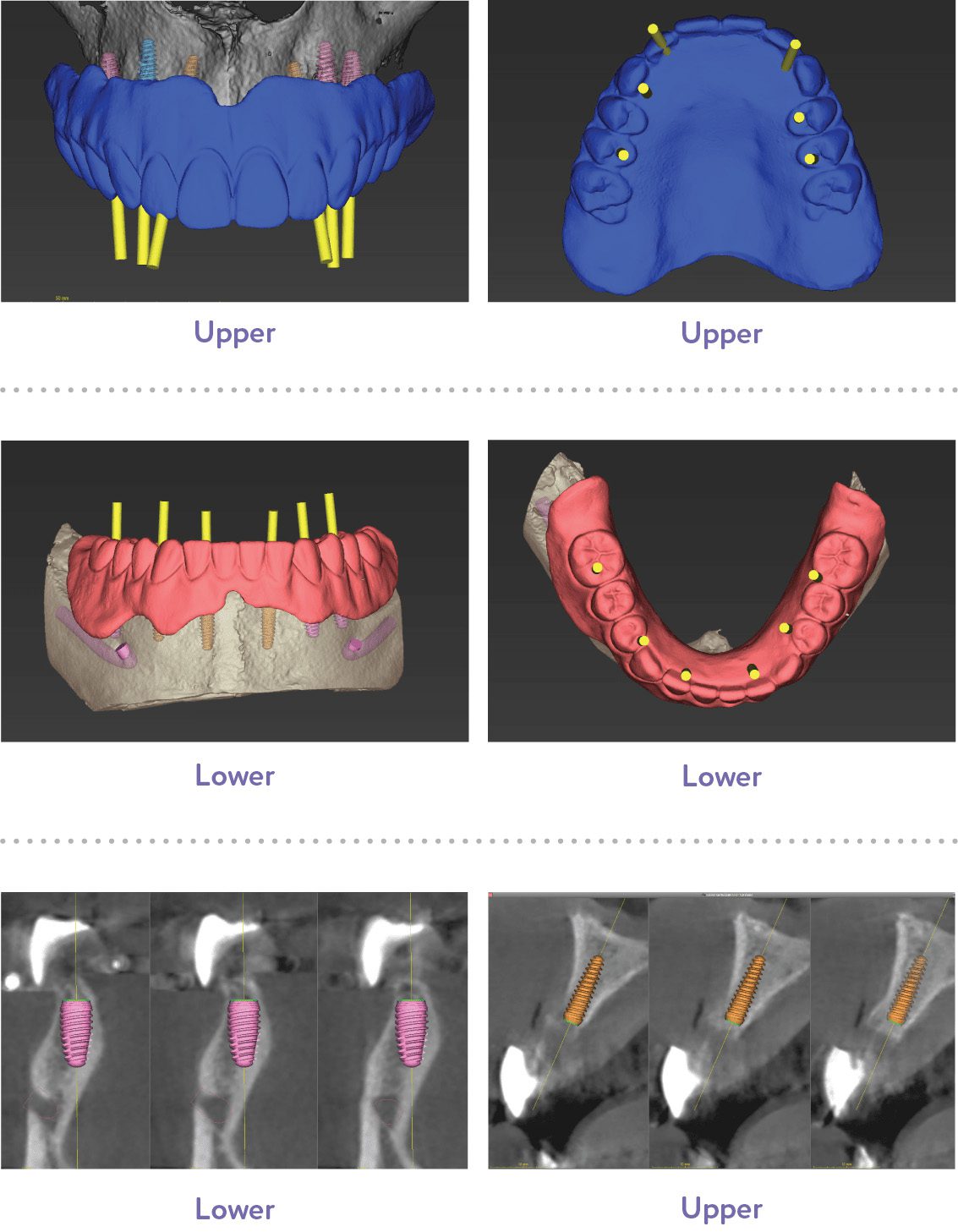 3. Abutment and Part Selection
With radiolucent dentures we can predict the space available for components needed to finish a restoration. Component prediction is essential for longevity and function and is often overlooked. Our technicians can determine which type of restorations are possible for your patients by measuring vertical height and thickness of the radiolucent prototype.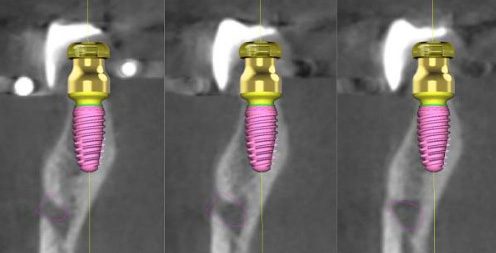 Example: As a result of the planning process, we know that we do not have enough vertical clearance to manufacture the prosthetic in this example. The planning process allows the doctor to modify the plan prior to the osteotomy, resulting in a more successful outcome for the patient. Click here to download a copy of the vertical height requirements for dentures.
Doctor submits a smile and retracted photo of the patient. Click here to watch video
Our team virtually arranges the teeth using the patient's facial shape, smile line, and vertical dimension.
Once set-up is complete the virtual design is sent to be reviewed by the doctor and patient.
When the design is approved, the practitioner will receive a physical wax try-in based on the digital design.
Click here to learn more about the virtual try-in process.